A5 "Autumn Traveler" Watercolour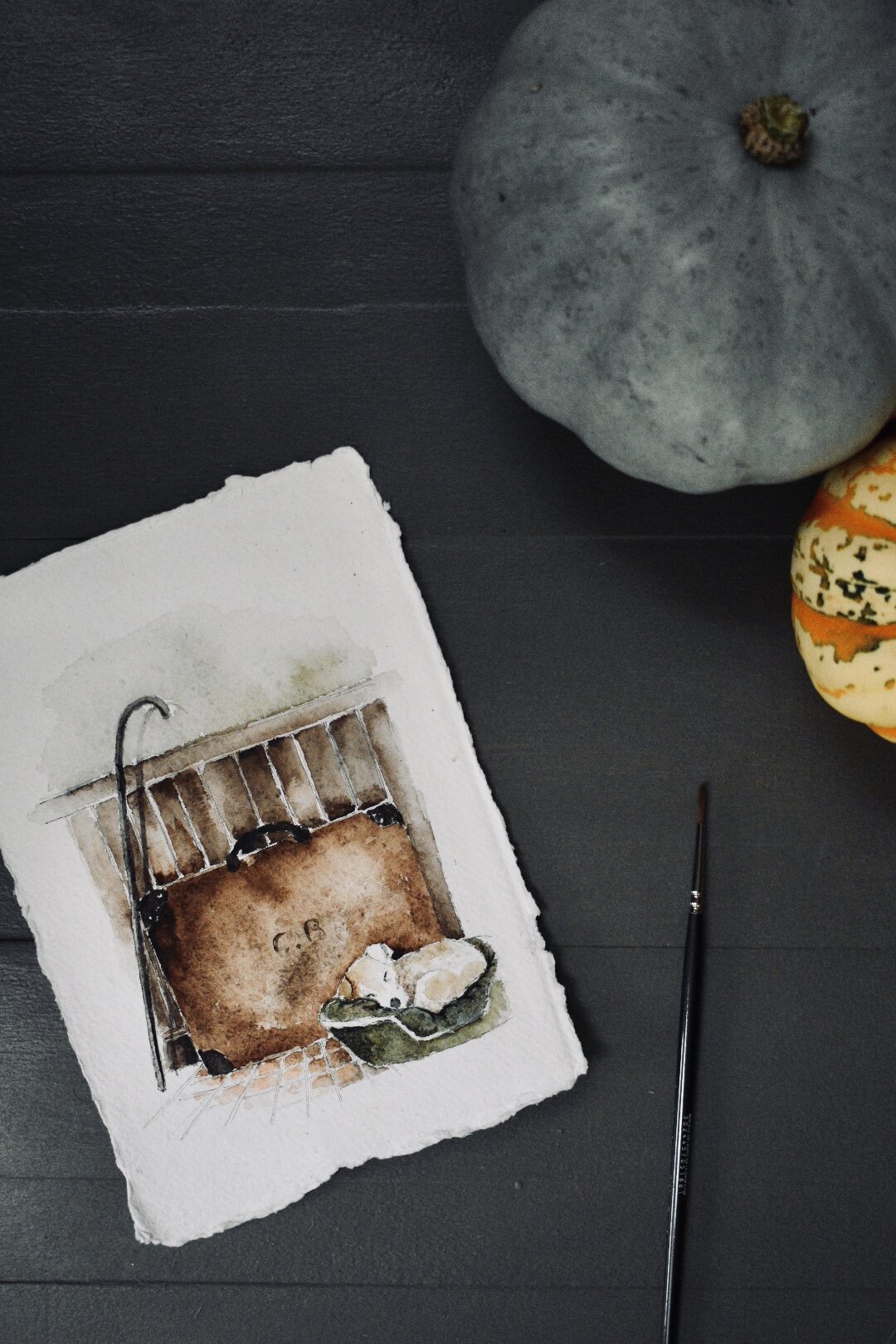 A5 "Autumn Traveler" Watercolour
Size: A5
An original Ink & Watercolour painting inspired by the changing season and my overwhelming urge to hang up my briefcase, walking boots, monocle, cane and top hat in an old country pub ready for a big Sunday roast. (Who said artists have to be eccentric).
Painted on beautifully textured, handmade Eco-friendly recycled cotton rag of 320gsm. The paper because it's handmade is very heavily textured, off-white and may have marks, wrinkles and bumps which I think all adds to the overall effect. But just as a heads up to all you Daz lovers it's not bright white and flawless. To make the paper they recycle old cotton t-shirts in India and turn them into tree free, cotton mixed media paper.
I have tried to take photos that show the true colours of the paper however monitors and cameras will never give a completely true representation.
This painting will be sent in plastic free recycled packaging.